Read posts on RSS feeds. This RSS reader checks on startup for new posts on RSS 0.91/0.92/1.0/2.0/Atom feeds.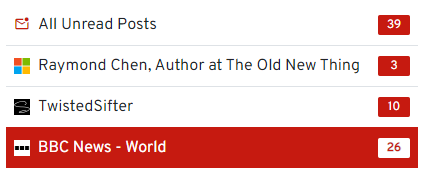 search
Follow websites and creators
Check all your favorite RSS feeds for new posts.
Do you like the software? Make a Donation!
You don't need to have a paypal account in order to make a donation.
Install using package managers:
winget install --id the-sz.RoyalPro -e --force
content_copy
choco install royalpro.portable -y --ignore-checksum
content_copy
Supported Languages:

Dutch

English

French

German

Greek

Italian

Polish

Russian

Simplified Chinese

Swedish
Supported Operating Systems:
Windows 11
Windows 10
Windows Server
My preferred RSS Feeds:
Sysinternals
https://techcommunity.microsoft.com/plugins/custom/microsoft/o365/custom-blog-rss?board=Sysinternals-Blog&size=100
The Old New Thing
https://devblogs.microsoft.com/oldnewthing/feed
CodeProject Latest Articles
http://www.codeproject.com/webservices/articlerss.aspx
Screenshot: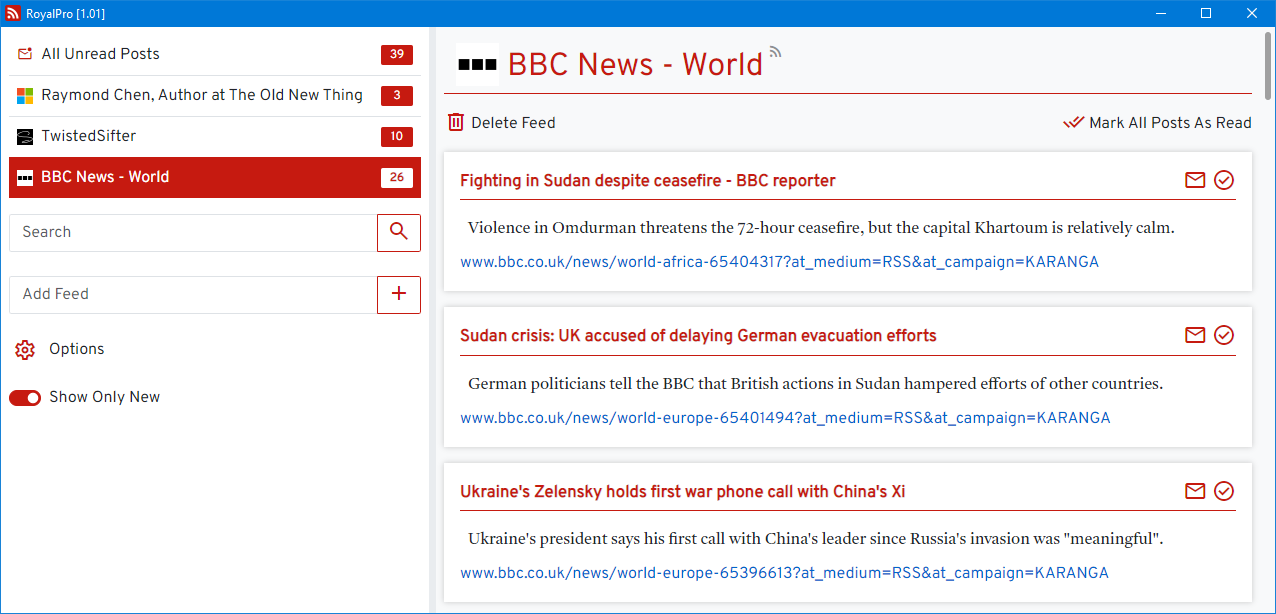 search