Banks is a BACnet explorer to find BACnet devices and view BACnet objects using the BACnet/MSTP serial port and BACnet/IP network protocols.
The present values are shown in float, hexadecimal and binary. Further, a graph and a colored percentage are shown.
Write a new float or hexadecimal value by double-clicking on the value.

search
Graph
For each object the present value is shown in a graph. So you can see the history from each object. Further, you can set an Alias for each object by a double click on the Alias column.
---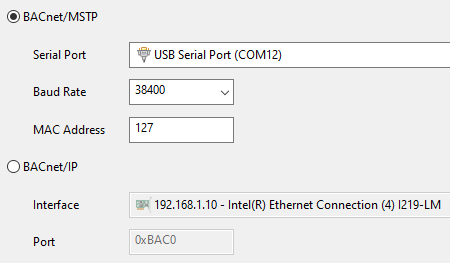 search
BACnet/MSTP & BACnet/IP
RS485
serial port (use any USB-to-RS485 Converter) and UDP/IP network protocol are supported.
Do you like the software? Make a Donation!
You don't need to have a paypal account in order to make a donation.
Install using package managers:
winget install --id the-sz.Banks -e --force
content_copy
choco install banks.portable -y --ignore-checksum
content_copy
Supported Languages:

English

German

Greek
Supported Operating Systems:
Windows 11
Windows 10
Windows 8
Windows 7
Windows Vista
Windows XP
Windows 2000
Windows NT 4.0
Windows Server
Windows Me
Windows 98
Command line options:
| | |
| --- | --- |
| /l <language code> | Change user interface language to specified 2 letter language code |
Screenshot: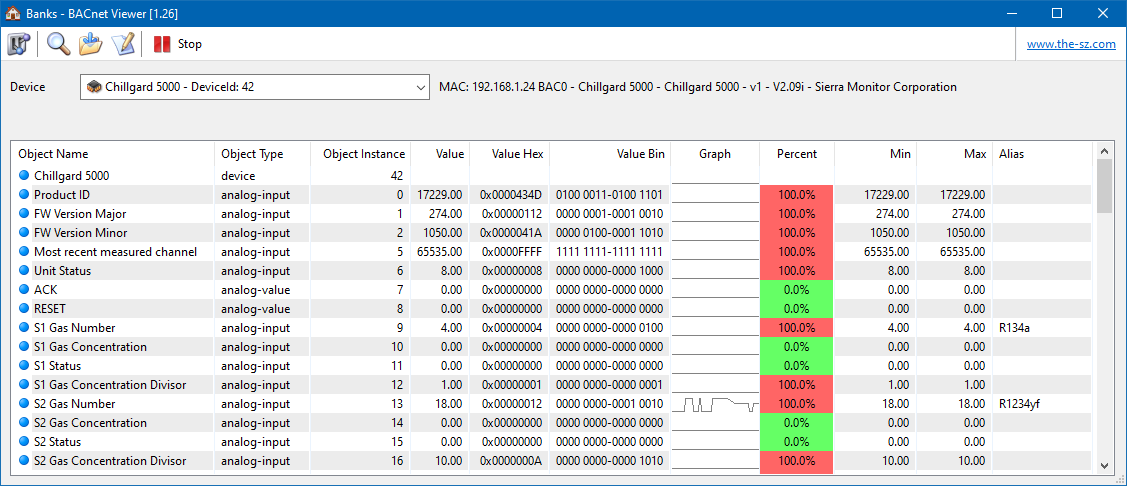 search
Download Mirrors: